Looking for the cheapest skip bin hire in Rockingham? Ezyskips Online can provide you with quality skips at the lowest prices for both residents and business owners. We can do this because we have regularly updated prices from a range of suppliers throughout the city and then match you with the best-priced skip bins in Rockingham that fit your needs. To get your tailored quote just give us a call on 0410 704 294 or fill in your requirements online.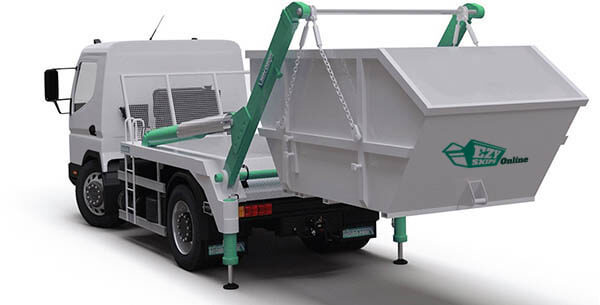 Is a Skip Bin Hire in Rockingham the best way to get rid of my rubbish?
There really is no better way to deal with your rubbish. No matter what you need waste removal for, whether you are dealing with old furniture, domestic waste or with what's leftover after renovations, we can take it away for you. A rubbish removal service makes the whole process effortless as deliveries and pickups are taken care of for you and all you have to do is load up the bin. It's not just efficient and convenient though, it can also be one of the most cost-effective ways to dispose of your waste.
What can and can't be put in skip bins Rockingham?
Skip rubbish removal is the top choice for removing most kinds of common waste. We have 4 main types of waste bins; general waste, mixed heavy waste, sand/soil and green waste. We like to keep waste types apart in order to avoid contamination and make recycling as simple as possible. This means that if you order a green waste skip bin hire in Perth you should only put green waste in it. However, our 4 waste types are broad enough that most items you need to dispose of can be accepted in a skip. If you ever have any doubts just give us a call and we will confirm. There are some items that we cannot accept in the skip hire Rockingham, usually because they contain toxic substances and require special care when disposing of like batteries or asbestos.
What size of Rockingham skip bins do I need?
There is a range of sizes for Rockingham skip bins available to suit any amount of waste you might have. From the small mini skip hire Rockingham which is well suited for smaller household clean ups bins as large as 10m3 for extensive waste removal. Sometimes it can be difficult to work out exactly the size that is perfect for your job. Although you may be tempted to underestimate the size you need, this is not recommended as overfilling the skips, especially the mini skip bins Rockingham. As such, it's always better to choose a size slightly larger than you think you need.
Skip Bins Rockingham Prices – $180
Skip bin prices vary depending on a range of factors including location, waste type, and skip bin size – from 2m3 (mini skip bins Rockingham) to 10m3 (hook bins). However, with Ezyskips you can always be confident that you are getting the skip bins for a cheap price starting from $180. This is because we have a range of trusted and experienced suppliers who routinely update our system with their current stock levels, sizes, and prices. With this information, we will match you with the best-priced supplier that meets your requirements.
Get a Fast and Reliable Skip Hire Rockingham Now!
For fast and reliable skip bins in Rockingham, the best choice is Ezyskips Online. We are a well-trusted provider that ensures a high standard of service at all times with friendly and reliable delivery guaranteed.  If you need a Perth skip bin hire, we will be able to help you out. We provide a quality skip bin hire Joondalup, Rockingham, and Mandurah skip bins. For any queries or to get a quote, contact us today on 0410 704 294.