Preparing for a large garden clean up? If so, then you are very likely in need of green waste skip bin hire Perth. But what exactly constitutes as green waste? In a broad sense, green waste refers to all types of biological waste that are compostable and putrescible. However, when choosing a garden waste skip bin, it typically refers to garden waste and other waste types that are biodegradable (like food scraps) should be disposed of separately.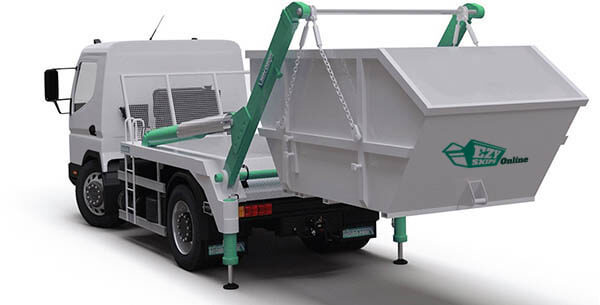 What Counts as Green Waste
A rubbish removal company typically consider the following as green waste and are therefore able to be placed in bins that deal with such waste. All types of vegetation from wooden parts like bark, wood chips, sticks, twigs, logs and branches to greenery like leaves, weeds, grass clippings, palm fronds, pruning, bushes, and shrubs.
What Does Not Count as Green Waste
Many other items are not considered green waste even though they are biodegradable or frequently found in gardens. This includes stones, rocks, pebbles, sand, soil bricks, and concrete. Food scraps of any kind, whether perishable or non-perishable should be disposed of alternatively. Any items that are either hazardous themselves or have been exposed to hazardous materials should also be avoided.
Where Can I Dispose of My Green Waste?
Many regional councils have already released separate bins for green waste. They are easily identifiable due to their lime green lid. This distinguishes them from the well-established recycling bin with a yellow top and the general garden waste skip bin which has a red top. For most occasions' council, bins will be enough to store your green waste but if you need something larger skip hire companies, Ezyskips Online will be able to supply you skip bin online with high-quality green waste skip bin hire Perth solutions.
Where Does Green Waste Go?
Garden waste skip bin separates that particular kind of a waste because it is 100% reusable. There's no need for any of the contents to go to landfill. As such, green waste goes directly to waste composting facilities where it is subsequently processed and transformed into premium quality compost.
When the waste arrives at the facility, it is typically placed into giant composters where it will remain for 3 days with natural bacteria. This is enough time to turn it into an immature compost which is then regularly aerated, watered, and turned for another 42 days. After this, the compost is then distributed for a wide range of uses, be it gardens, forests, farms, or parks.
Your Trusted Green Waste Skip Bins in Perth
Garden waste skip bin allows you to get rid of all your green waste in a way that ensures the wellbeing of the environment. Ezyskips Online can help you find the cheapest skip bin hire in Perth by sorting through the skip bin rental prices on any given day. This will ensure that you will get the best price you can, even accounting for differences like skip bin sizes and waste type. Give us a call on 0410 704 294.