Here at Ezyskips Online, our job is to make it as easy for you as possible to hire rubbish bins in Perth. We are the Perth skip bin hire comparison site so instead of searching the service of rubbish removal near me and spending hours online, we will do that job for you and guarantee cheap prices for all of your rubbish removal project in Perth.
From residential, commercial, to industrial waste, we will provide exactly what you need, when you need rubbish removal service in Perth at a price that is right.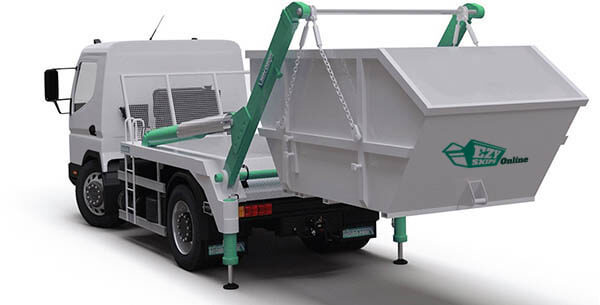 Eco-friendly rubbish removal in Perth
At Ezyskips Online, our team of professional in rubbish removal has a mandatory mission to develop a more green environment for the future generation. Therefore, with that principle, we can ensure that we treated all of the rubbish inside our rubbish bins properly which means all of the rubbish will be sorted based on recyclable and non-recyclable.
For your consideration, here are some types of recyclable rubbish that commonly found every day in Perth:
1. Plastic-based rubbish: Plastic bottle, plastic container, plastic toys, etc
2. Paper-based rubbish: Cardboard, newspaper, magazine, etc
3. Metal-based rubbish: Aluminium, iron, etc
4. Glass-based rubbish: Wine bottle, glass jars, etc
5. Green waste
6. Woods and timber
All of these and other recyclable rubbish that not mentioned above can be put in our rubbish bins, then our team will sort it out and deliver it to the local recycling centre in Perth.
The Cost of Rubbish Bins in Perth – $180
How much does a skip bin hire would cost? Here at Ezyskips Online, we compare prices to ensure you get the cheapest price of a skip bin in your area on the day you want it. The prices depend on the type of waste, skip bin sizes and how long you want to hire the bin for a rubbish removal job. However, at Ezyskips Online, we pride ourselves as the provider of the cheapest skip bin hire in Perth starting from $180.
Ezyskips Online Area of Services
We are headquartered in Woodvale but our drivers and range of rubbish bins can cover all of the Perth Metro and Suburbs from Yanchep in the Northern Suburbs to Mandurah in the Southern Suburbs. Not to mention that our skip bin online booking system is ready 24/7 whenever you need it and without having a limitation on the hiring duration, you can even book rubbish bins for only a day. On-time delivery and pick-up our way of saying we are professional in the rubbish removal services in Perth.
Why Choose Rubbish Removal in Perth with Ezyskips Online?
Ezyskips Online wants to preserve our environment so it can be enjoyed by generations to come. Landfill sites have already reached maximum capacity and many people are now resorting to dumping their waste illegally. We are the premier skip bins provider company due to our passion, commitment, and service. Our aim is to encourage people to use the service rubbish removal in Perth to dispose of their rubbish and in turn, we offer the cheapest prices and best service. All the waste we collect is sorted and we use the latest technology to recycle and reuse as much waste as possible to ensure only the necessary minimum is thrown away. Ezyskips online works within the guidelines of the National Waste Policy. To learn more about our services, please contact us or use our skip bin online booking system below.