Cheap skip bins in Perth aren't hard to find with Ezyskips. We find you the best prices for getting rid of your rubbish and do it all in a way that's fast, efficient and hassle-free. You can get your bin delivered and your waste removed any day of the week and our wide range of skips can be selected to suit any timeframe. With numerous bin sizes available and the best prices there is no better choice than Ezyskips. Fill out our online form or call 0410 704 294 for a quote today.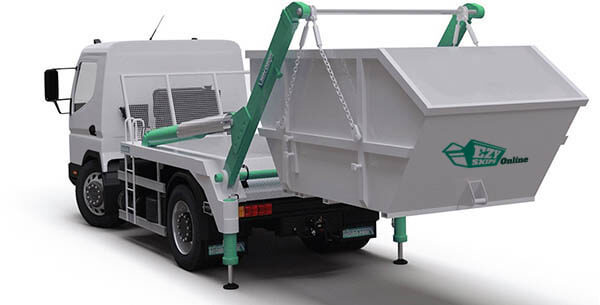 What Makes Us Different?
When you're in need of a skip bin hire in Perth prices are often at the forefront of people's minds. However, to find the best price you have to search through numerous companies and get quote after quote. This wastes a lot of time and is a lot of hassle. Luckily, our system makes it incredibly easy to get the cheapest skip bin hire in Perth because we are constantly looking for the best deals.  Our booking system is incredibly easy and only requires 4 simple steps to get a free quote for the best price on your desired days.
We allow for bookings and pick ups every day of the week for the optimal convenience of our customers.Our ease of use and hassle-free experience is definitely an aspect that puts us ahead of the rest. We are also strongly committed to upholding the safety and cleanliness of the environment. We are 100% operated within Australia and prioritise the needs of our community when it comes to proper waste  management.
Why Should You Hire Cheap Skip Bins in Perth?
When you have a lot of waste to throw away the disposal process can be quite an exhausting ordeal. Many people hoard their rubbish and plan to throw everything away later. However, delaying the process like this is not a good practice. In fact, this is often a more expensive choice as you'll end up paying additional costs to remove the extra waste.
Skip bins are also an essential part of any construction or renovation project. Construction workers do not have the time to be worrying about how to get rid of all the construction waste. A great value skip bin is the solution to allow workers to focus on the project at hand, not the debris that needs removing.
How Can Cheap Skip Bins in Perth Be Used?
The skips from a Perth skip bin hire are able to be applied for a wide range of uses including home refurbishments and renovations, landscaping and gardening work, general clean outs, property maintenance, construction and demolition work, debris removal, commercial uses and industrial waste management.
There are many things that can be put in our skip bins such as general and household waste, leaves, branches, wood, metal, soil, tiles. bricks , concrete and construction debris.
However, there are also things which can't be placed in our bins like large tree trunks, putrescible food waste as well as asbestos and other hazardous materials. Also be mindful that specific types of bins are suited for different types of waste so not all waste can just go in any bin.
How to Book Cheap Skip Bin Hire in Perth?
There really is only one place you should go if you're looking for the cheapest skip bin hire in Perth from northern suburbs all the way down to Mandurah. We make your life cleaner and simpler with our affordable waste removal options. Stop wasting time and money on inferior skip bin companies and try our efficient service today. For the experts in rubbish removal and the cheapest skip bins around give us a call on 0410 704 294.