Can you get a premium service of skip bins in Perth for affordable prices? At Ezyskips, you are guaranteed to enjoy a fast, flexible and reliable service with high-quality bins and no hassle. However, great service doesn't have to mean high costs. We search through our regularly updated database to find the cheapest skip bins available for your given requirements. This means that you can be sure that you are getting one of the best deals possible. To find out what the cheapest bins are for your needs just fill out the details of bin hire and get an instant quote today.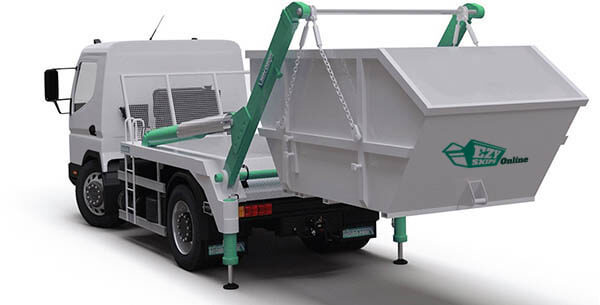 Why Choose Ezyskips Online?
There are many reasons why you should choose Ezyskips for your waste management in Perth. We are a locally owned company that searches for great prices among our local WA-based suppliers. Our service is safe, reliable and hassle-free. The best prices are updated daily and the 'book a bin' process is quick and easy. Just enter your requirements and get the lowest price for a bin that fits your needs. The process is effortless and you can be sure that you are getting a great deal.
What Makes Us Different
Because we are able to access the pricing information of a range of suppliers, we are able to ensure that you get the lowest skip bin price possible. However, that is not the only thing that sets us apart. Here are some of the many reasons why we are one of the top providers of rubbish bins in Perth.
We are 100% WA owned
Our range of skip bin sizes is extensive with both mini skip bins and large bins available
Delivery and pickup is always punctual and reliable
Booking a bin can be done quickly and easily at any time
The online booking system is simple and efficient and can be completed in minutes
Free, no-obligation quotes are guaranteed
We are committed to environmentally friendly waste management and recycling
Safety and cleanliness are top priorities
We provide a cost-effective service while still having some of the highest quality skip bins on the market
Where Do We Service?
We provide the cheapest skip bin hire in Perth servicing all suburbs from the northernmost points of the metro area all the way down to Mandurah. No matter where you are located, our skip bins will be available for you to dispose of all your unwanted rubbish in an efficient and cost-effective way. All waste that can be recycled or repurposed will be sent to recycling facilities or composting facilities in the case of green waste skip bin hire in Perth. In addition to this, our team operates with the priority of customer satisfaction so a friendly service is guaranteed.
So, if you're looking for a skip bin hire in Joondalup, Rockingham or skip bins in Mandurah and any other municipality within the city limits, contact Ezyskips for high-quality rubbish removal solutions.
Get a quote today!
When organizing your Perth skip bin hire, contact Ezyskips to get the best price today. Get a free quote by using our online "book a bin" system and see what the lowest prices available are for your desired timeframe. If you're unsure about any requirements feel free to contact our friendly team a on 0410 704 294 and we will help you with any information you need to know.